Halloween and Christmas Window Projector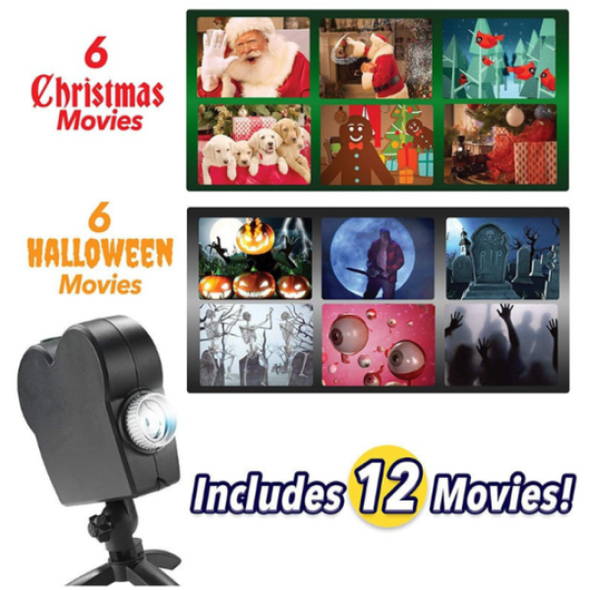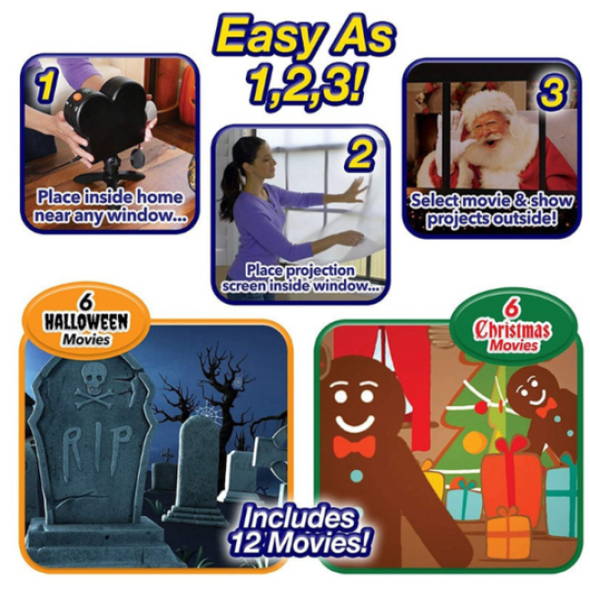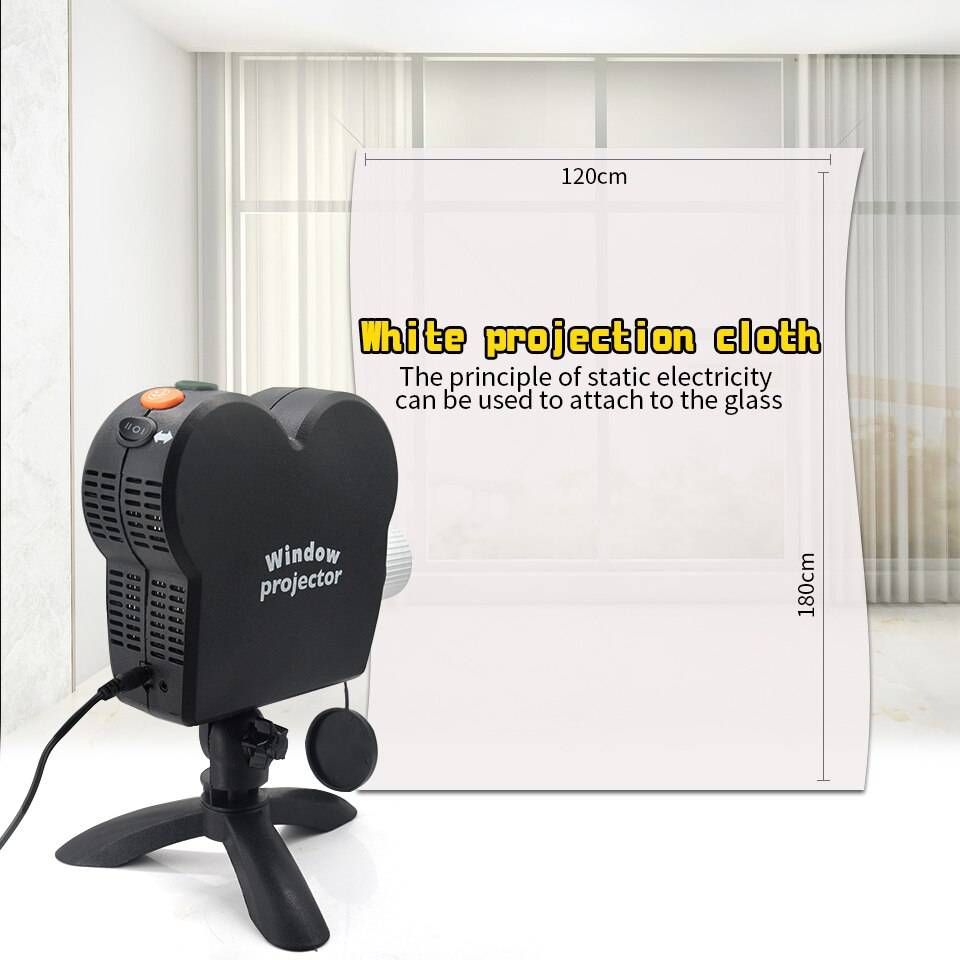 "Definitely the best house on the block with the projectors mounted to different windows to create the ultimate Halloween theater."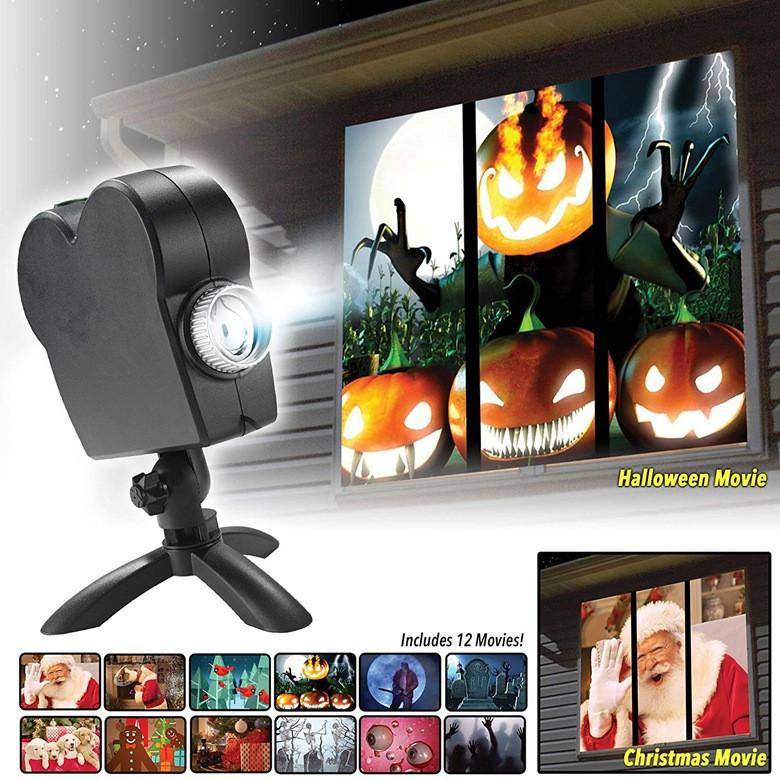 This is exactly what I was looking for in Halloween. It's so creepy!
🎃Let Your Family Excited For Halloween! The Perfect Treat-or-tricking!🎃
Using a projector, these videos let you project scary scenes both indoors and outdoors on any surface. You can even use their projection screen material to make these projections look like they are coming out of thin air to create the holographic effect.
You can also use your TV or monitor, but using a projector is what makes these scenes so realistic and creepy. Get ready for some scares.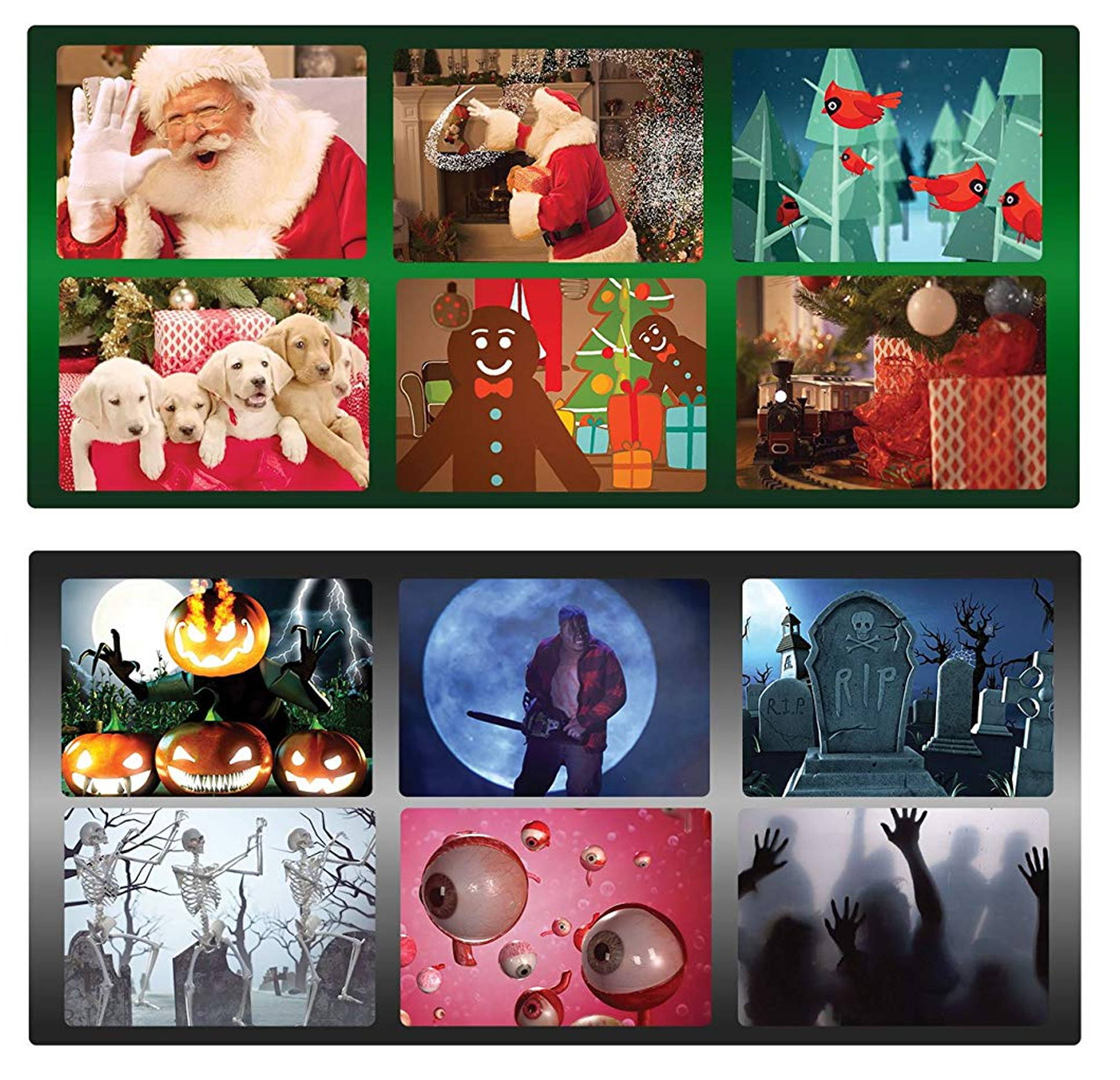 The HALLOWEEN and CHRISTMAS PROJECTOR decorations are perfect for Halloween decorating or Halloween parties. There are many videos to choose from including zombie invasion scenes, ghosts, phantasms, scenes that make your pumpkins come to life, and many more..
What you will love is.....
Easiest and Coolest Way to Decorate your home

Perfect for Halloween and Christmas Decor

Comes with a Tripod to put it any where

Audio out to connect to external speakers
100% No-Risk Money Back Guarantee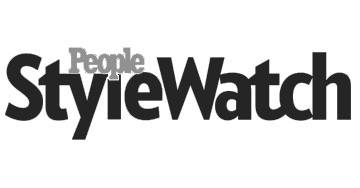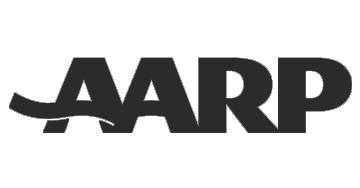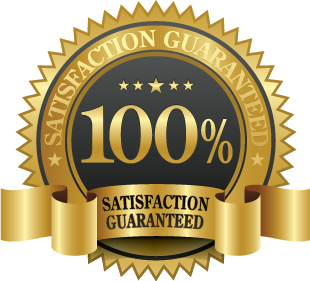 We offer a one-year warranty. To claim warranty just send us an email and your order number after that send it to our address, after we received the packet we will contact you by email and send a new Galaxy Projector to you. It's simple as that! We value customer satisfaction above anything else.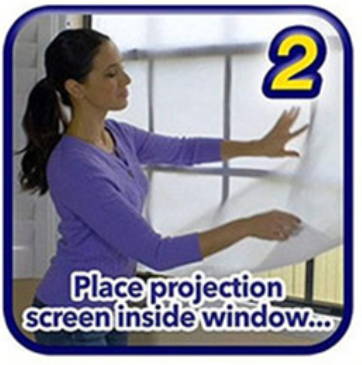 Put the Projection screen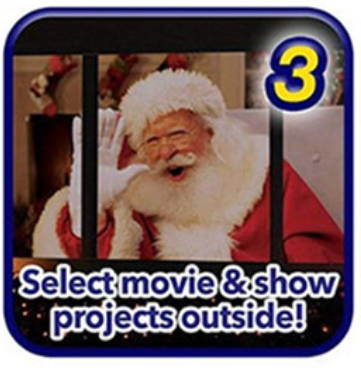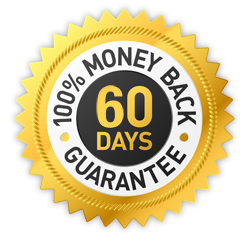 60 Days No Questions Asked Guarantee
You have full 60 days to make sure you're fully satisfied with your purchase.
*If for any reason you're not happy, you can simply contact our Customer Service Department within the 60 days period after purchase and let them know you'd like to return your order.


Best Halloween decor ever!
"I Love gaming and and spend a hug time at my desk. This totally just changes the whole environment of the space now.
It is absolutely amazing !!! Honestly if you're hesitating go on! It is really good quality and honestly it works so well!!! There's a lot of different modes available, and the bluetooth mode is also great (the sound is honestly very good).

"This is everything I could ask for and more!AMAZING! Arrived super fast, the colours are so good in real life and it covers my whole ceiling. If you want you can dm me on Instagram and I will send videos @fabianaferrari "
Received it yesterday and This worked great, the kids gonna love it in my window @fabianaferrari

FREQUENTLY ASKED QUESTIONS
What is included in the box ?
1 x Haunted Halloween Projector
1 x Tripod
1 x Charger
1 x Package Box
1 x Projection Screen
6 x Halloween Videos
6 x Christmas Videos
What is size of the projector Screen and How do I attach it to the window?
The size of the Projector Screen is 6 Feet x 4 Feet . It uses static electricity to connect with the window . No sticky adhesive required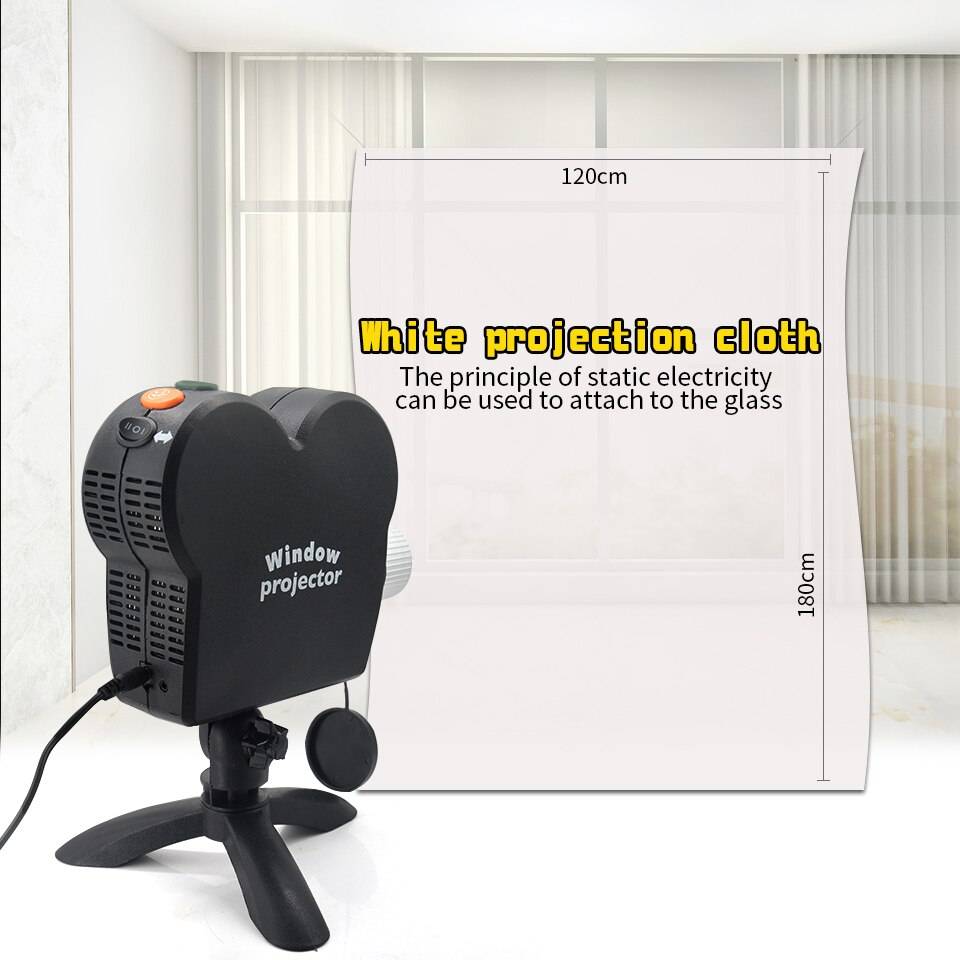 What Kind of videos are there in the projector?
There are 12 videos, 6 for Halloween and 6 for Christmas builtin. There is a button on the projector for you to select the video you would like to play
There is a user manual with complete instructions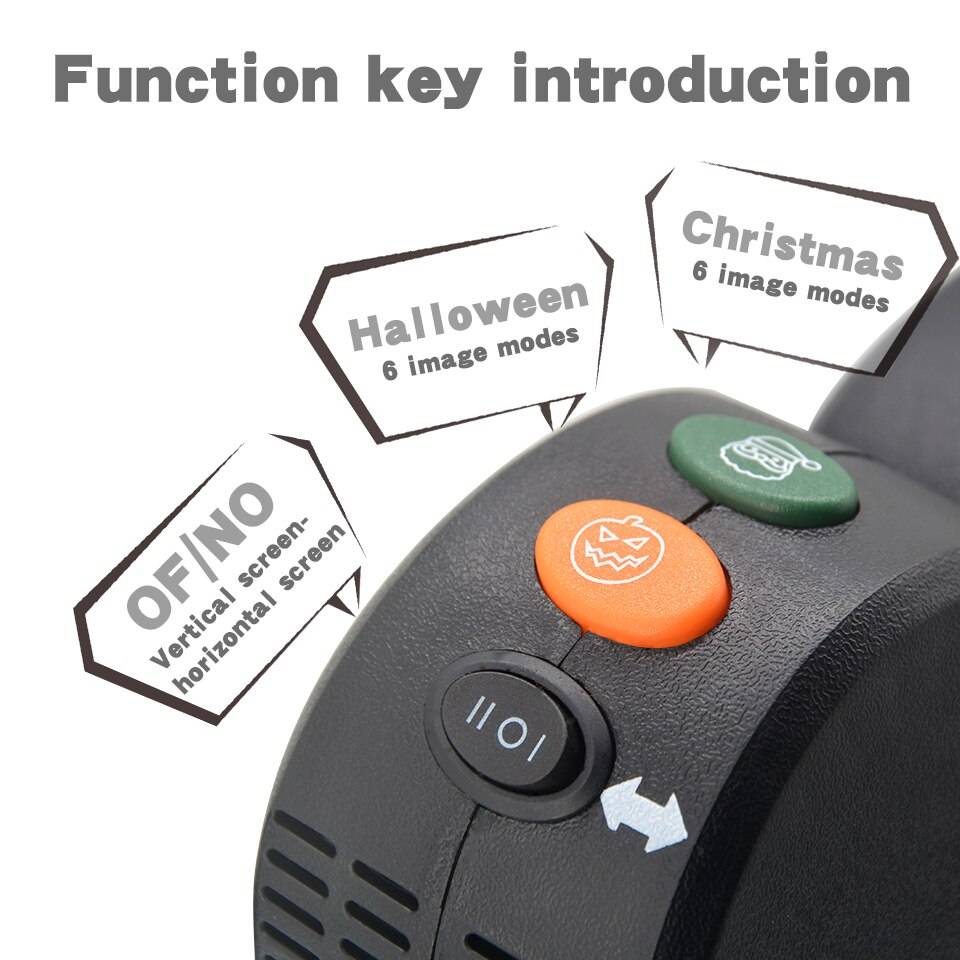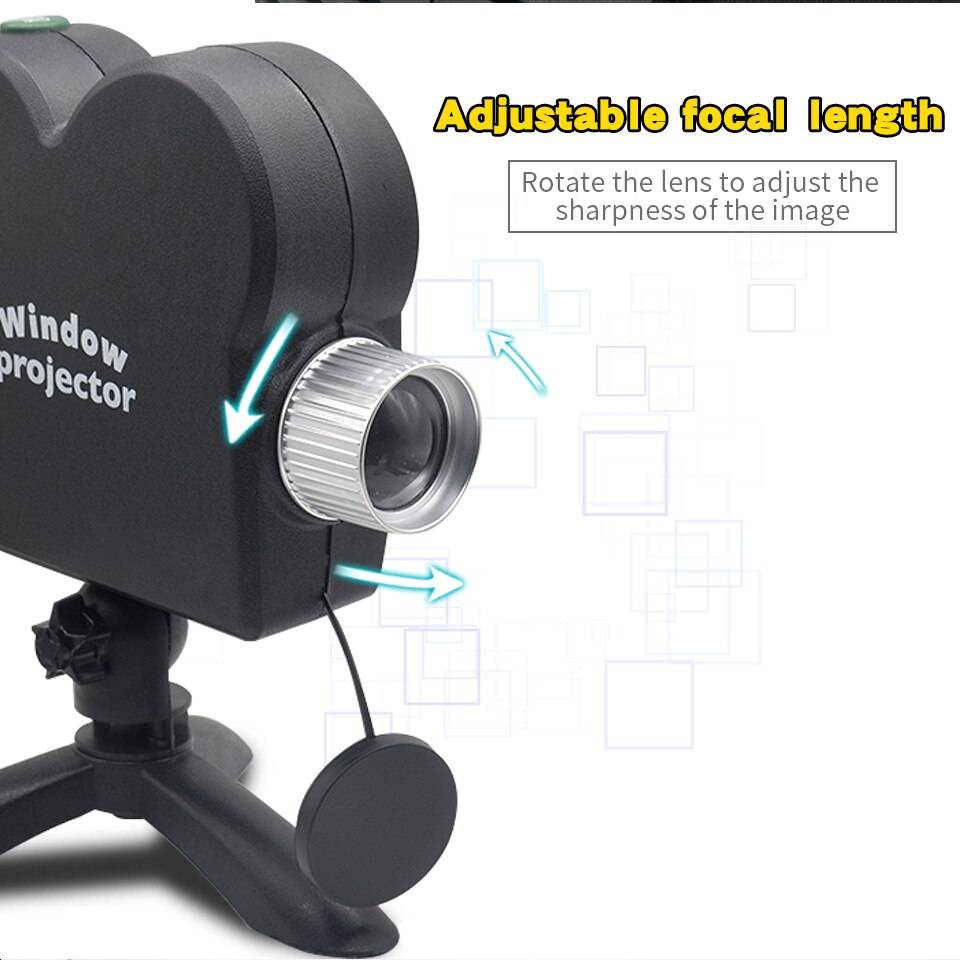 Is there a builtin speaker in the projector?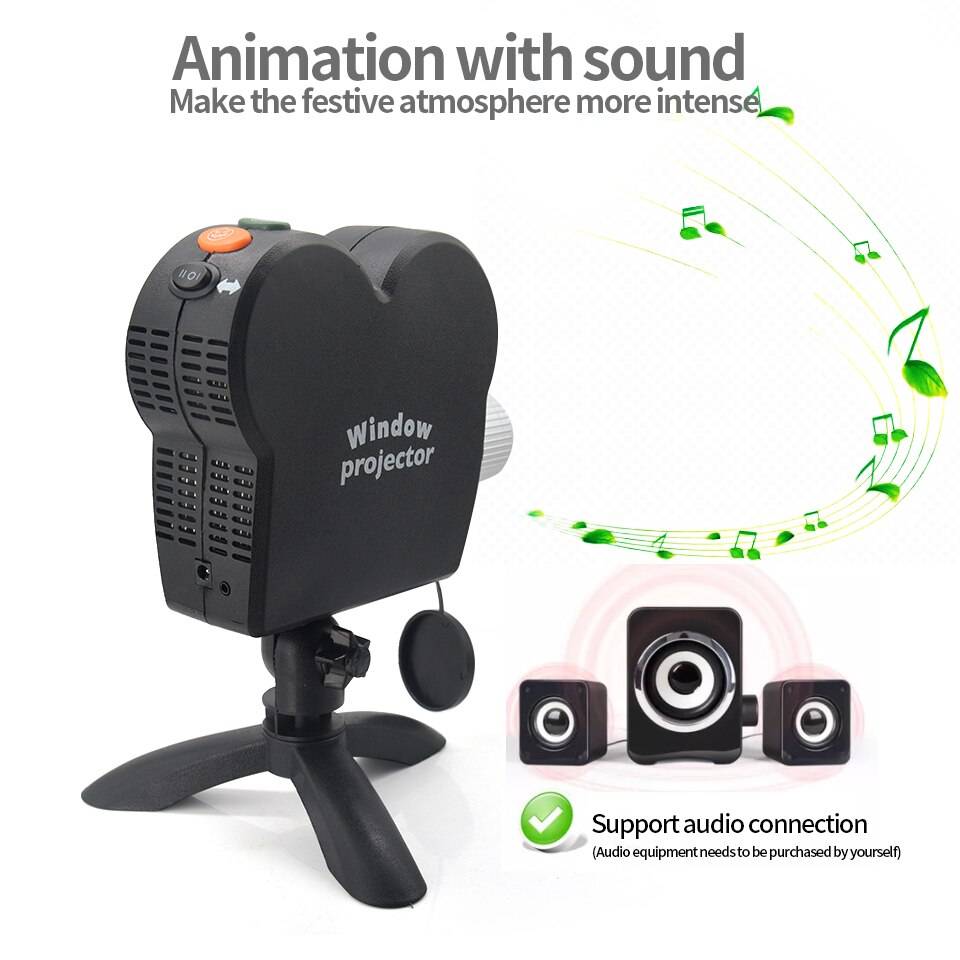 No, You can connect with an external audio through the audio jack available at the back of the projector

How long will the price stay at 50% Off, I want to buy some as gifts in the future?
The price at 50% off will be given periodically throughout the year, we typically will do a discount during the holidays. We have it lowered for 2 weeks and then stop advertising.

What about shipping and delivery?
Our fulfillment partner fulfills orders within 1 business day (Mon-Fri), a timeline which does not include Weekends or Holidays. Please remember that the delivery of your order is the responsibility of the shipping carrier (USPS, Fedex, DHL).
Once a package leaves our fulfillment center, you must reach out directly to the shipping carrier selected during checkout to resolve delivery issues. You should have your tracking number ready when reaching out to the shipping carrier.PLEASE NOTE THAT DUE TO THE COVID-19 the shipping time is 2 weeks.

Shipping & Delivery
Please allow 2 weeks for delivery due to high demand